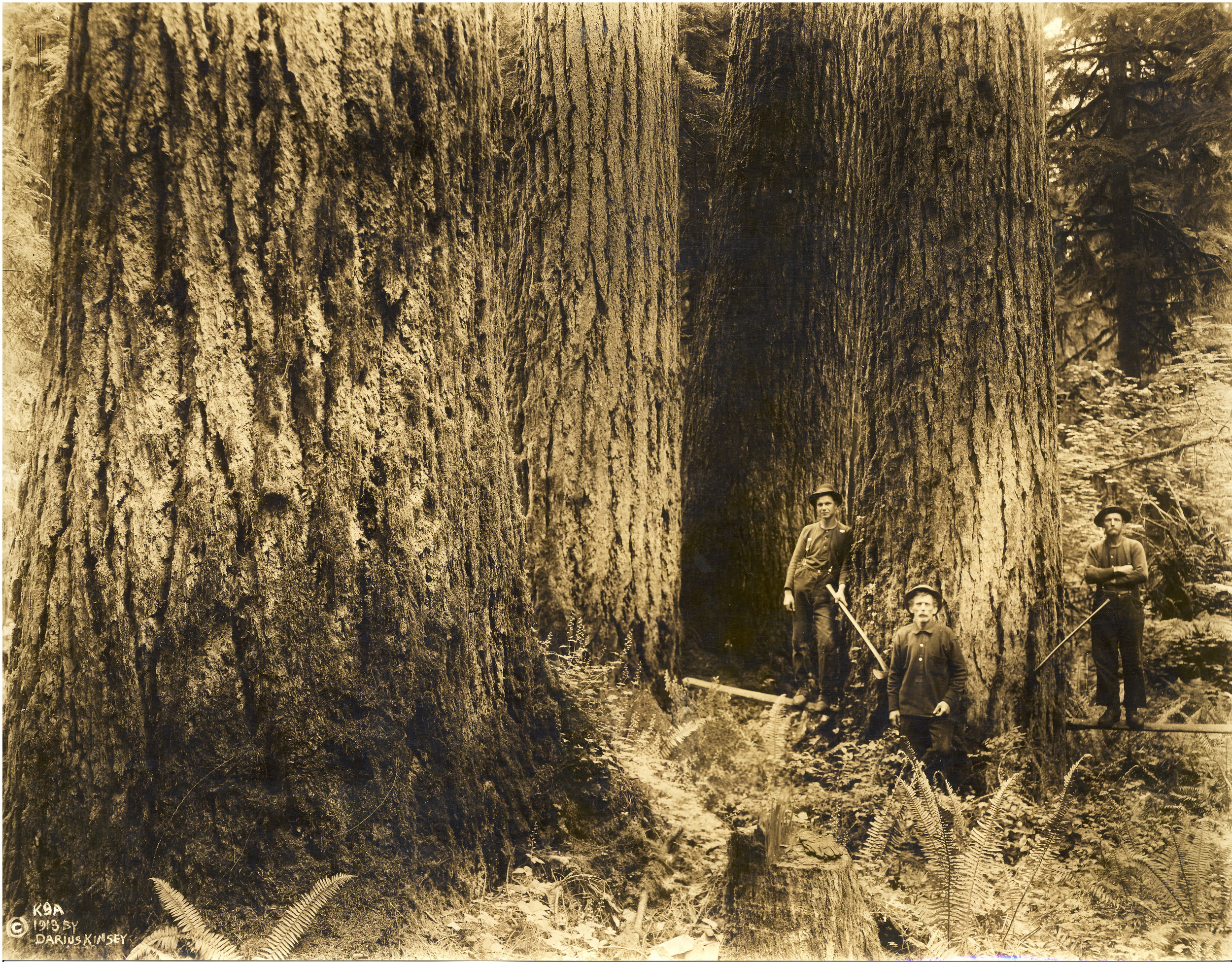 Forest Products in the Great State of Washington
Since 1892
about us
Eugene Edwin Overton moved to Seattle in 1889. He was employed as a timekeeper and bookkeeper at the Stimson Mill Co. owned by his sister Harriet's husband, C. D. Stimson. Three years later he branched out on his own and started a shingle mill on Salmon Bay. He ran E. E. Overton Shingle Co. until 1904 when he sold out at a profit that enabled him to buy 400 acres of state school land at Littlerock, WA. He invested in a nearby sawmill, the J.A. Ray Lumber Co. and changed the name to the Salmon Creek Lumber Co. The mill expanded to 35,000 daily board feet and the rail spur became known as "Overton Station." The timber was exhausted by 1914 and E.E. moved onto Orting, WA. By 1916 the new mill and shoreline railroad were producing 28,000 board feet per day.
In 1922 E.E. was joined by his son Hubert "PETE" Overton and they purchased timberland in Allyn, WA. No mill was built, instead a logging camp and railroad delivered "whole logs" to the head of the bay. 60,000 board feet, twelve railcar loads a day were rafted to mills in Olympia and Tacoma.
During the 1930's the rails were pulled and the grades were converted to roads. They proceeded to log the "corners" that the rails couldn't reach. By the 1940's the land was cut over and replanted for Christmas Tree production. Hubert's son Peter E. Overton returned from the Navy in 1958 and joined his father on the Tree Farm. Peter ran the Christmas Tree yard and leases while slowly converting the Christmas Tree fields back to timber production. The Christmas Tree business closed in 1990 and now is focused on sustainable yield forestry.
the fourth and fifth generations of the Family continue to own and operate E.E. Overton past its 125th anniversary.
Forest Products:
Wholesale and custom sourced delivered logs in Western Washington. Douglas Fir, Western Red Cedar, Hemlock, Alder and Pine. Our timberlands are certified under the American Tree Farm System / PEFC.

Land leases, cultivated and foraged forest products. Salal, Huckleberry, Noble Fir Boughs, Reed Grass, Mosses, and Mushrooms.
Real Estate:
Rural Residential Five acres to ranches, rural setting close to urban centers.

Urban Residential Single and Multi Family Residential sites for builders and developers. Plats, lots and partnerships.

Commercial & Retail in Bremerton and Belfair, WA. Individual pads to large master planed development sites.

Industrial - Puget Sound Industrial Center, south of the Puget Sound Naval Shipyard & adjacent to Bremerton National Airport. The largest greenfield industrial sites in the Puget Sound served by air and rail.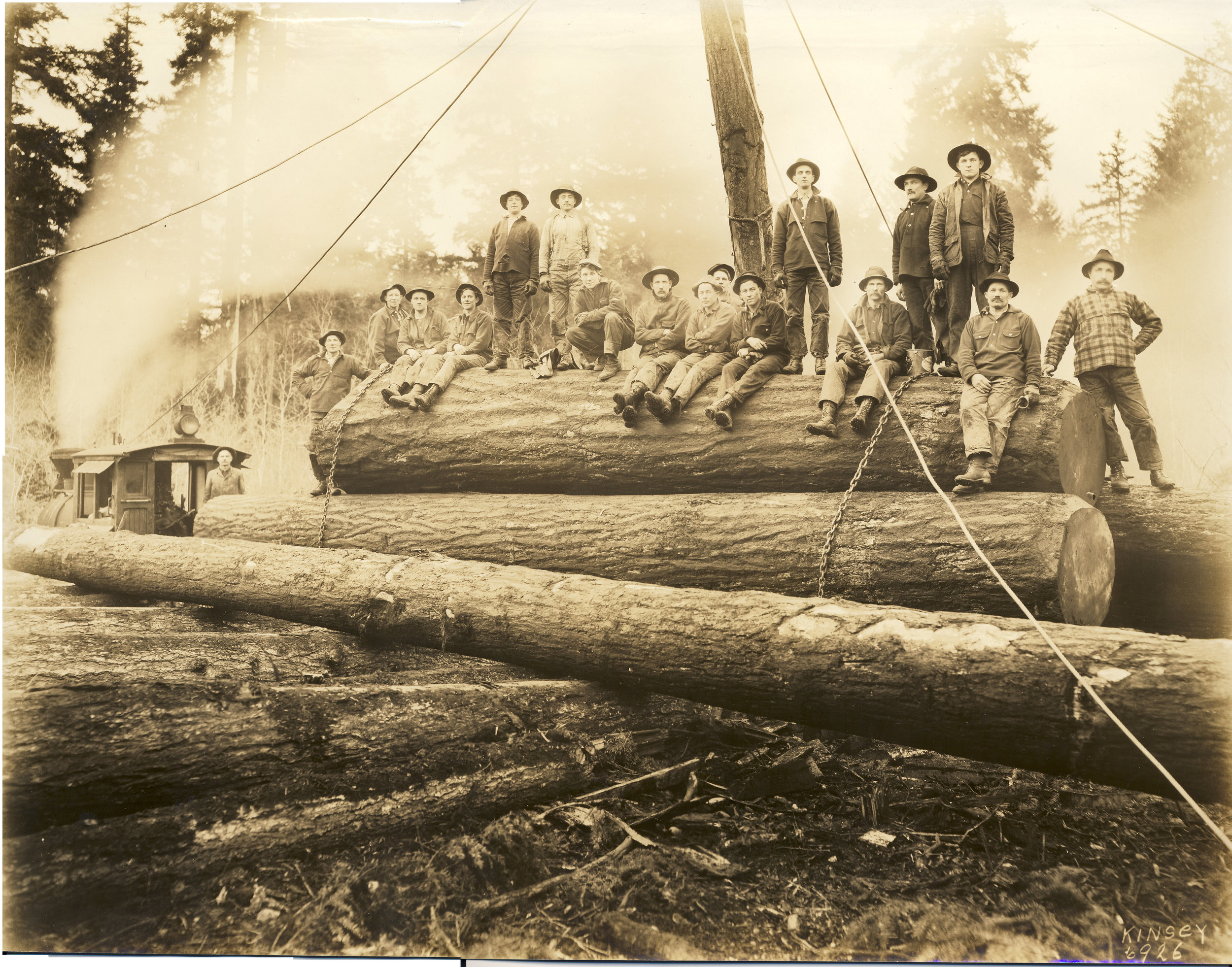 CONTACT US:
950 Pacific Ave Suite 1075 Tacoma, WA 98402
Mail: PO Box 1477 Tacoma, WA 98401
Telephone: 253-212-9901
Managing Partner:
David E. Overton
David@EEOverton.com
206.948.0554 mobile
Natural Resource:
Shawn T. Fontana Jr.
Shawn@EEOverton.com
360.809.0659 mobile